Who we are:




An elite full-service agency



Expert real estate advice


Regular, open, honest communication


Effective handling of your sale or purchase


F

riendly, professional and attentive service




We are a full-service real estate brokerage. That means we do everything possible to get a house sold! From a full-time staff that includes technology experts, copywriters and an in-house design and marketing team—we've got you covered. Clayton Nash is rooted in the tradition of personal touch business, but we 're truly modernist at heart. With a commitment to everything forward thinking, fast moving and results oriented, we treat every client and their property, with enthusiasm and care. We steadily hold ourselves to the highest of standards – you can too.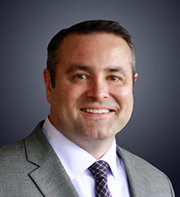 Peter Lupus (Founder - CEO) Peter Lupus is the visionary founder and CEO of Clayton Nash Real Estate. Lupus brings more than 20 years of business experience to Clayton Nash Real Estate. Working with companies such as NASA, Coca-Cola, British Telecom, Infonet, British Petroleum, Yahoo and many others. Lupus also brings experience establishing companies in foreign markets such as Monavie, VitaMist, KareMore International and Pinnacle International. Peter has extensive experience in Real Estate marketing and has held an associate brokers license for the past seven years.

Testimonials
" "This was the best experience selling a home. It only took a week to sell and the attention to detail was like none other. in addition Craig personally went out to the home multiple ties when I could not. He also showed up at the title company when I needed to sign paperwork to inspect the documents and make sure I understood the transaction. He is very caring and professional. His level of communication was also the best. He would check in daily to make sure I always knew what was going on. I have sold many homes and this was a totally different and better experience. I was blown away !" "
- ramirezp3
" "Julie, I am not sure you realize how helpful you actually were to us in the quest to find our perfect home. The knowledge and interest you showed was exceptional. It was truly amazing to us that you honestly had our best interest in mind and were able to listen to what we wanted and you went over and above to find the things in a home that were important to us. You are an inspiration, a breath of fresh air and a Rock Star in our book. I only hope that when anyone is looking for that one trustworthy and helpful real estate agent they find you.......... You have been a Joy to work with and we are grateful for you and all you have done for us. Hope we can stay in touch and that you have an amazing year." "
- Tina Hendricsen
" "Julie is skilled at finding and showing properties that meets my needs. She knows how to understand the wants of needs of buyers. She is also honest and plain spoken. I am never double talked. " "
- -Maureen R. Sacramento, CA-
" When I buy or sell property in Arizona it is always with Tracy Blaylock. Thank you for always taking care of my real estate needs; your a pleasure to work with and a true professional. "
- Dr. Hugo Edward Ribadeneira
" I just want to say a few words about Tony D'Amato of Clayton Nash Real Estate and the selling of my home in Scottsdale, AZ. Tony explained everything in great detail and was always available on the phone or in person when I contacted him. What I thought were "big problems" simply melted down into small items easily solved. Tony and his team also went further above and beyond by reaching out to consignment stores in the area to help me sell my furnishings. My house sold within 2 weeks and at a price everyone agreed upon, not to mention it was a Cash Sale! To sum it up, Tony and his team made one of the most stressful times in my life go very smoothly. I can't thank you and your team enough! "
- Kelly Thomas
Previous
Next